Ukrainian tourists who were at the time of the Russian invasion in another country are given asylum and offered assistance.
Thousands of Ukrainian tourists are stuck abroad due to the closure of Ukrainian airspace due to the Russian attack.
According to TRAVEL RBC-Ukraine, citizens who stayed in other countries are offered several options: how to return or wait some time abroad.
Ministry of Foreign Affairs advice: stay in another country
Yesterday, the Ministry of Foreign Affairs of Ukraine published recommendations to Ukrainians who are forced to stay abroad due to the closure of the Ukrainian skies.
"In this regard, we recommend that Ukrainian citizens who are abroad staying in places of temporary residence, follow further developments, register in the DRUG electronic system ( https://friend.mfa.gov.ua ), and keep in touch with relevant embassies/consulates of Ukraine for further instructions.
Contacts are listed on the main pages of the websites of diplomatic institutions.
This appeal is also published on the official pages of Ukrainian embassies in different countries.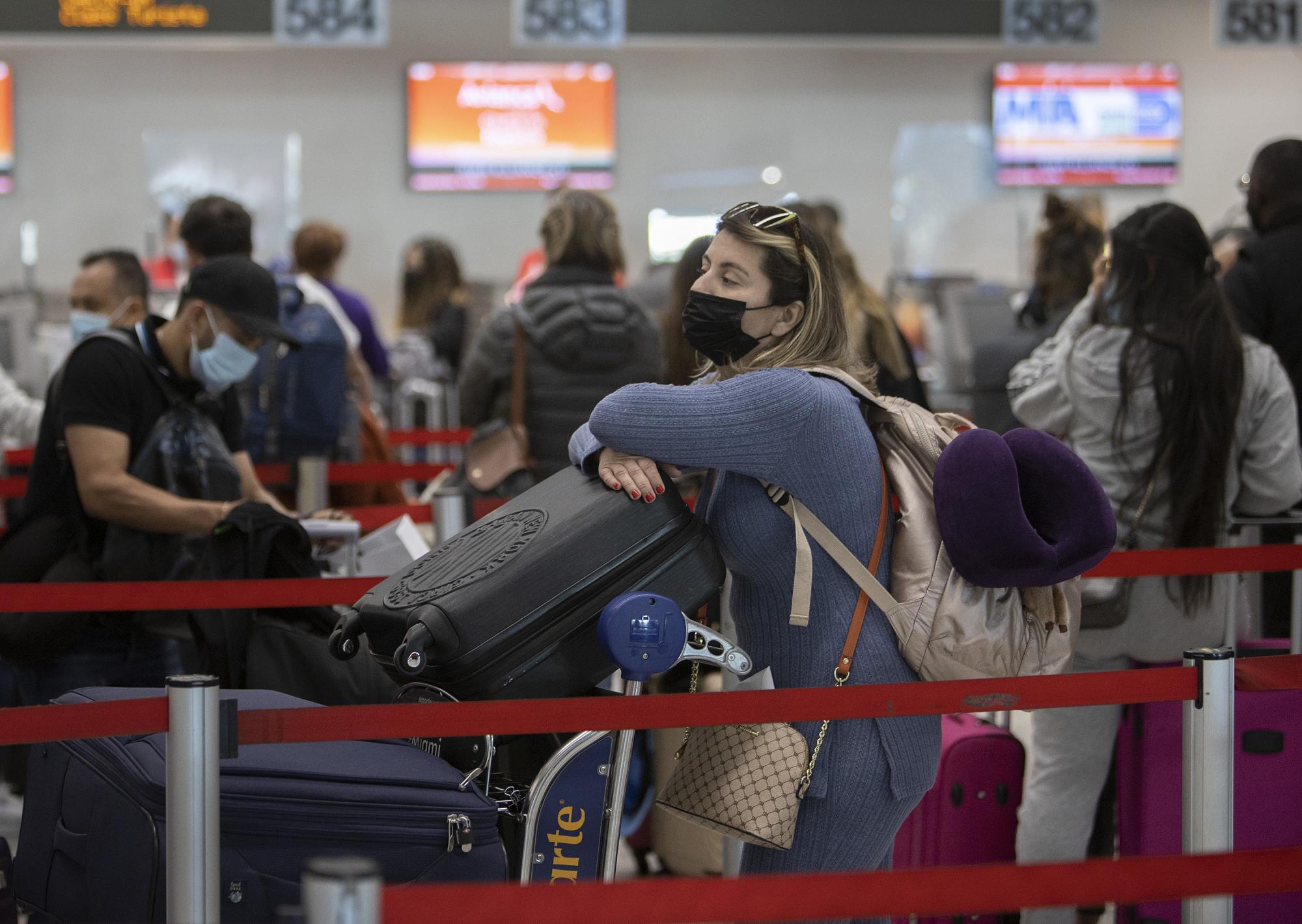 Ministry of Infrastructure: tourists will be able to evacuate through Poland
Infrastructure Minister Oleksandr Kubrakov told Interfax-Ukraine that the agency had agreed with Poland on the evacuation of Ukrainian citizens who remained abroad through its territory, writes Evropeyska Pravda.
According to the publication, AZUR tour operator alone has 12.42 thousand tourists abroad.
Most of all – in Egypt (8.45 thousand people) and the Dominican Republic (1933 people). Also, several hundred tourists "stuck" in other resort countries: Zanzibar, Maldives, Mexico, Turkey, Cuba.
Bees Airline plans to evacuate about 3,000 people from Egypt in the next 10-14 days.
The Ministry of Infrastructure continues to count the citizens who will need to return to their homeland.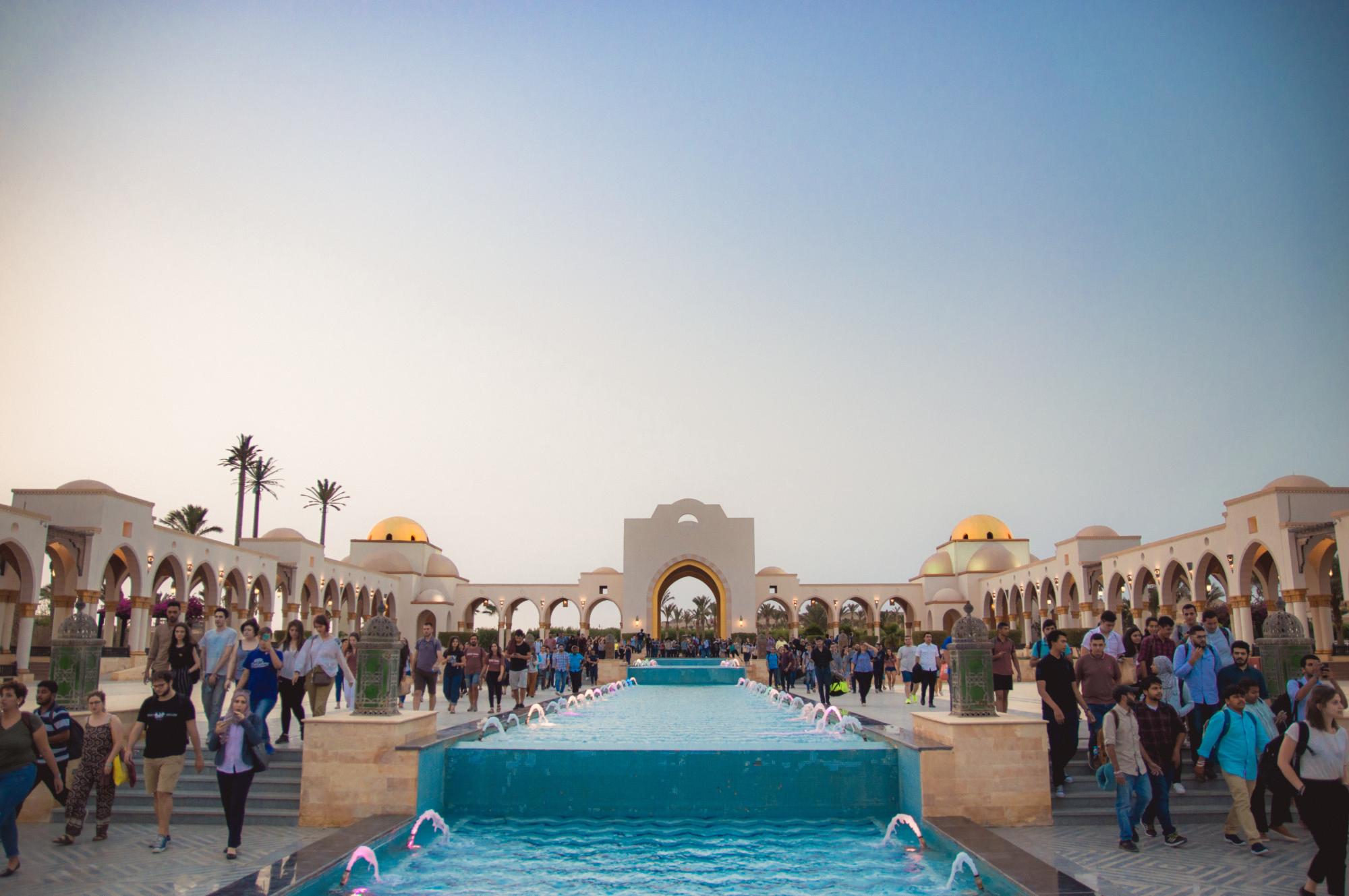 Egypt: all hotels will continue accommodation and meals for Ukrainians for free
Yesterday, Egyptian hotels received letters from the Egyptian Hotel Association and the Egyptian Ministry of Tourism and Antiquities to extend the accommodation of Ukrainian guests free of charge in connection with the Russian invasion of Ukraine, as reported by the Embassy of Ukraine in Egypt on its Facebook page.
The specialist in the selection of tours, Marina Kazakova, has 8 tourists in Egypt.
"They stay in their hotel and their rooms for free until the moment when it becomes possible to take them out," she told RBC-Ukraine.
In social networks, tourists in Egypt confirm that they were left in hotels after the end of their tours and fed.
Some objects in Egypt offer to shelter Ukrainians for a certain period.
"Due to the current conditions in Ukraine and the closure of airports in Ukraine, there is an opportunity for free accommodation and family accommodation in the Nur Plaza complex without paying for accommodation in Hurghada. Until the situation stabilizes and they return to their country again," the statement says. in one of these ads.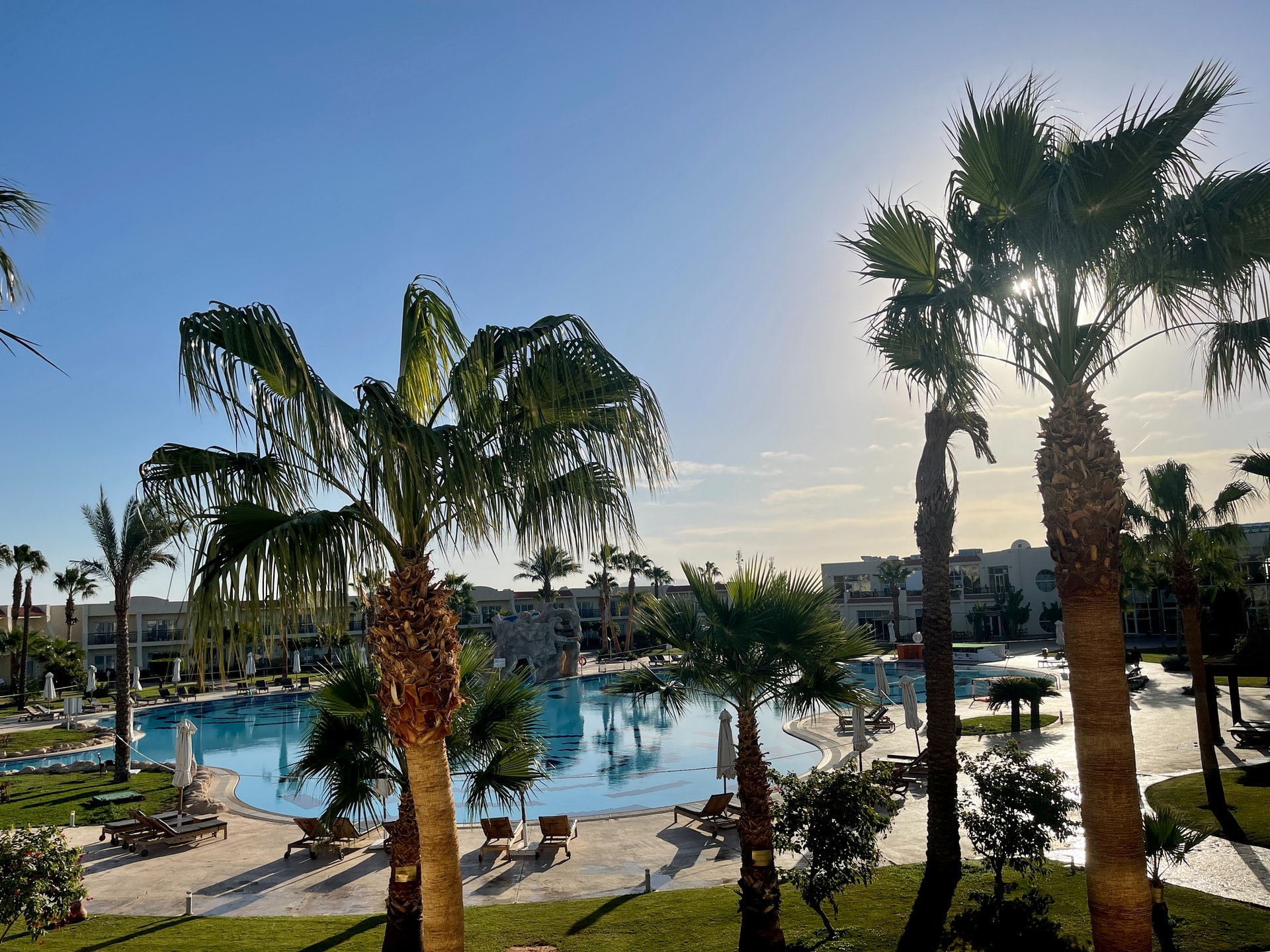 "I have another beautiful furnished apartment. I am happy to put it at the disposal of the Ukrainian Embassy in Egypt to accommodate some Ukrainian tourists who are now in Egypt," Gamal Ezzeldin Ayad wrote about housing in Cairo.
"We are waiting for a civilized group export" – tourists
One of the tourists who are "stuck" abroad is Marina Kazakova. Also in other countries, there are 8 more of her clients.
"Stuck in Paris. I was supposed to fly out today according to the plan. I contacted the consulate, I'm waiting for information on export flights. I had to extend my stay for several days at my own expense," she said.
According to her, she is in France on a business trip. Some of her colleagues from the tourism business flew to Budapest and Krakow yesterday, and from there they will already be on their way home.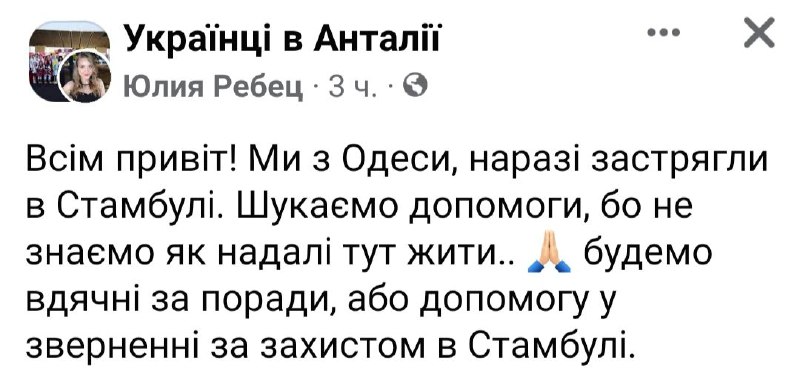 Tourists are also "stuck" in other locations – for example, independent travelers in Turkey and the United Arab Emirates. Due to flight cancellations, they are looking for advice on how to get to Ukraine or find affordable accommodation in the host country.
Meanwhile, support posts have appeared on social networks, where they offer to place Ukrainians: in Istanbul, Cappadocia, Azerbaijan, Georgia (Gudauri).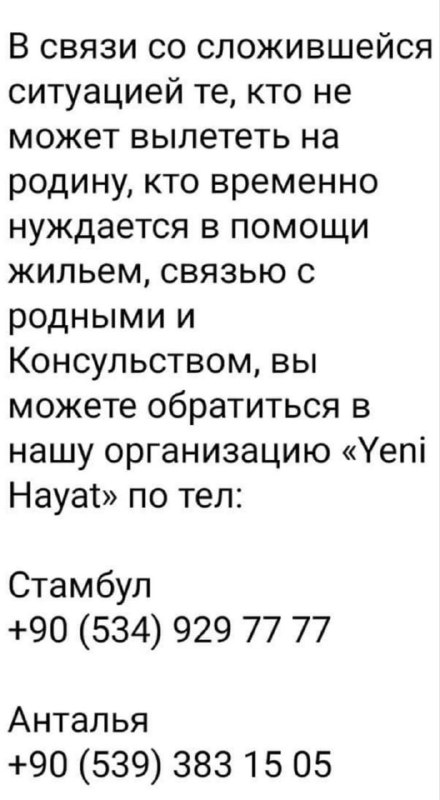 "Martial law is a force majeure that limits the liability of the tour operator "
Tourists who stayed abroad as part of package tours were advised by tourism specialist Maxim Shakhalov on his Facebook page.
"Because of the closed sky, tour operators cannot return you to Ukraine, and some tour operators have decided to temporarily suspend their operations. Martial law is a force majeure that limits the liability of the tour operator," he explains the situation from the point of view of a travel company.
It recommends that tourists take the following measures first:
1. Contact the hotel guide for clarification on whether your stay will be extended for a fee / free of charge in case of a flight cancellation.
2. Look for housing on your own in the near future now.
3. Buy tickets on your own closer to Ukraine (Poland, Hungary) and return by land,
4. Fly to where it is cheaper to live until the situation normalizes (for example, to Turkey).
Be sure to register in the "Friend" system.
We also wrote that there are queues at the borders with Poland and Hungary to leave Ukraine .
Also read,
Get the latest news on Medico topics and its Twitter page.
[IT_EPOLL id="8079″][/IT_EPOLL]
I'm Nawin (Admin), a seasoned doctor and accomplished content writer with 8 years of experience. Join me as I unravel the latest breaking news, unveil behind-the-scenes happenings, and explore the aftermath scenes. With my expertise, I've crafted this renowned news site to provide you with an authentic perspective on daily happenings. Get ready to delve into a world of truth and knowledge on Medico Topics.