Some of Jessica Simpson's followers are alarmed by a recent Instagram video. Let's check out Jessica Simpson's new ad on Instagram and Why are her fans concerned about the Ad in detail
On a recent social media post featuring a Pottery Barn commercial, Jessica Simpson supporters left "pure concern" comments. Fans are worried about Jessica Simpson after a recent social media post.
In the 42-year-old Simpson's latest Pottery Barn commercial, she is seen showcasing her daughter Birdie's room. Welcome to my daughter Birdie's nursery, which was created by Pottery Barn Kids and incorporates a little piece of myself, I'm Jessica Simpson, she stated in the Instagram video broadcast on Thursday.
"I was drawn to the geometric prints and the color scheme. This, to me, is Birdie's personality. We appreciate everyone who came to see Birdie Mae Johnson's wonderful room. Even though her child's bedroom and her interior design abilities were being praised in the comment section,
View this post on Instagram
Fans concerned about Jessica Simpson's new ad
The Pottery Barn Kids video quickly became popular online. While some people praised the stylish interiors of Jessica Simpson's daughter's room, many others expressed worry for Simpson and inquired as to her well-being. In the footage, they could also be heard worrying over her sudden weight loss and her slurred, delayed speech.
Some fans were worried about the "With You" singer
One person added a sad face and said, "She looks weak.
Ana said, If she does have an eating disorder it's not her fault so these comments are not helpful being ridiculed over her weight gain after her pregnancies
A user commented, "Something seems odd.." and included a horrified expression. "I think the remarks are a pure concern, not hatred," one individual wrote.
Mammy wrote I'm getting serious Anna Nicole vibes here…
Several Instagram users defended Simpson. "It's disappointing that all of these remarks focus on her attractiveness. Nobody's business.
One person remarked, "I wish people were gentler.
Another person remarked."Love you, Jessica, the room is gorgeous, and I'm sending prayers and love your way,"
One person wrote, Neglect the haters, "Beautiful room.
"Very adorable room! For the naysayers, she has always been a petite lady; she was simply not as small when she was pregnant (as 95% of women are), so be kind to her. Give her life!" A red heart emoji was also added by the user.
While some online users expressed worry for Simpson, others made fun of her appearance. Fans instantly called out such individuals and advised them not to pass hasty judgment.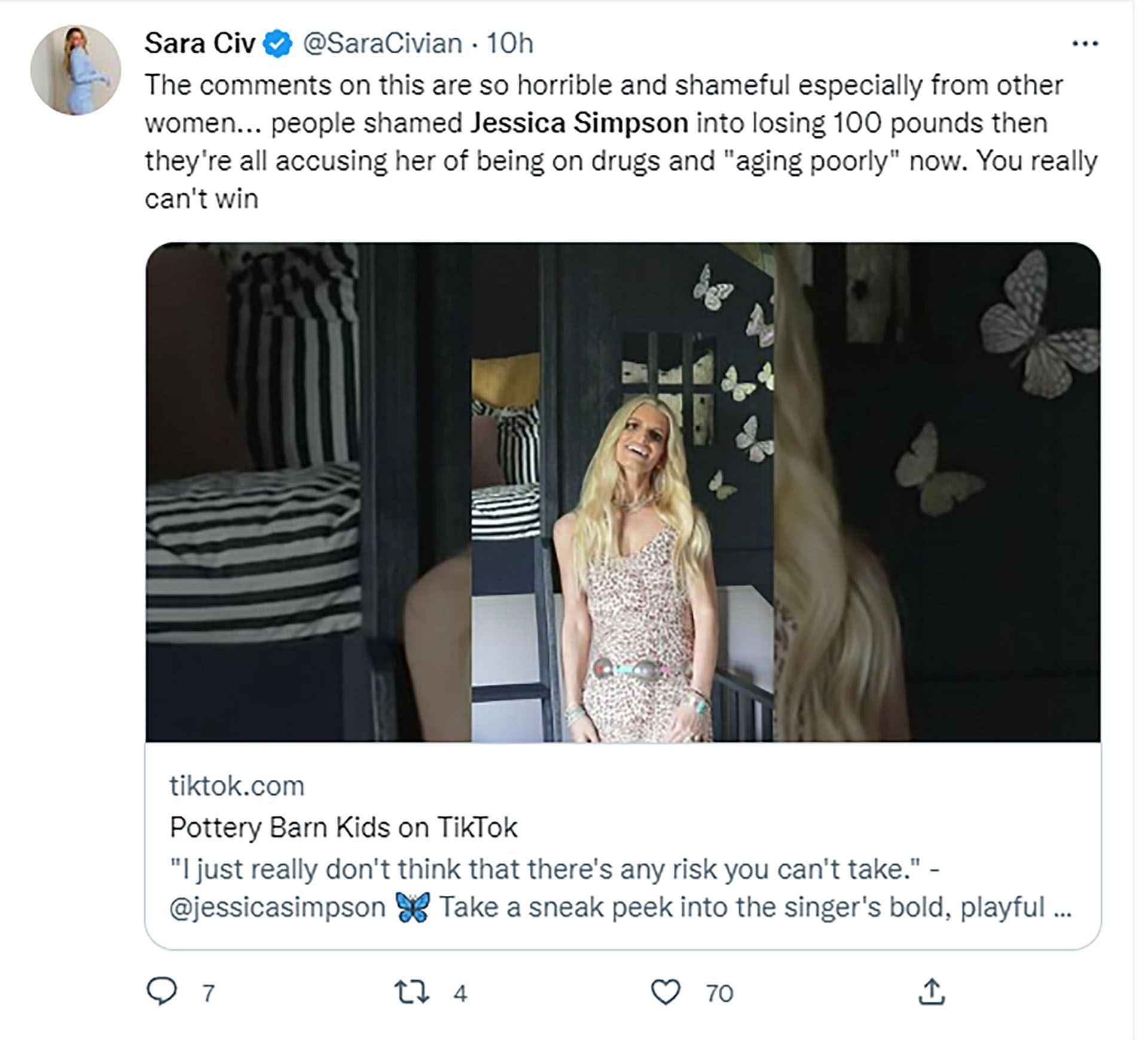 Daniel posted,
People are roasting Jessica Simpson on tiktok and all I want to say is bullying people with eating disorders in the early 2000s was never cool. Also bullying people now who are "too skinny" is also not cool.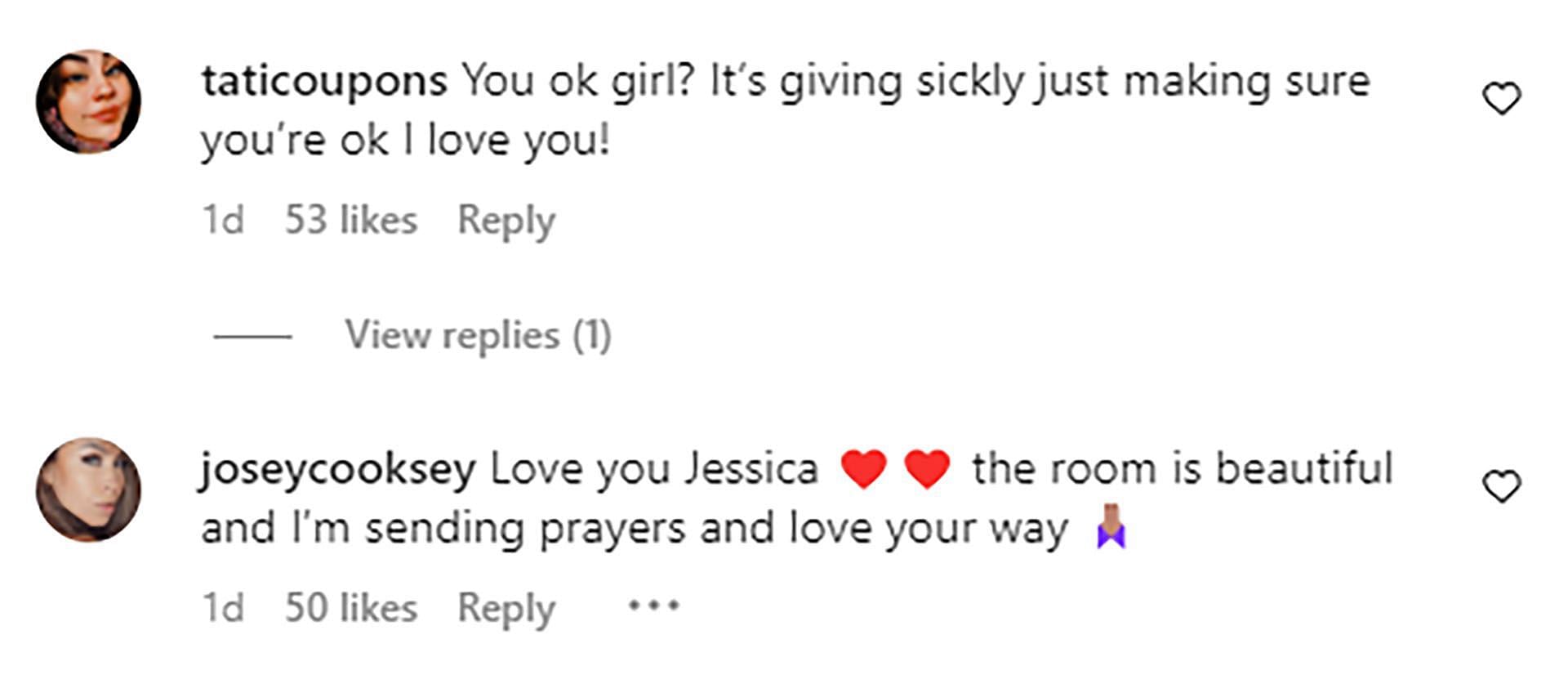 KEEP READING,
Ophelia Nichols mourns the loss of her close friend: What happened? Explained
How did Karmenu Mifsud Bonnici die? Former Prime Minister of Malta cause of death Explained
Follow us on Twitter for more updates.
Lavanya (Senior Editor) is a full-time content writer with almost 5 years of experience and a part-time teacher. She joined Medico Topics on the Breaking News trainee scheme in 2022 and now works on MedicoTopics.com. As a lifelong learner, She is constantly curious about learning new things and passionate about sharing knowledge with people through her writing and teaching.