Eddie Murphy, the famous actor, and comedian had a daughter named, Angel Iris Murphy Brown. Angela Iris Murphy Brown is one of his children, and her mother is Melanie Janine Brown, a former Spice Girls member. Let's see about Angel Iris Murphy Brown in detail.
Who is Angel Iris Murphy Brown? 
The American actor Eddie Murphy has multiple offspring from past partnerships. A brief relationship between Melanie Brown, Mel B, and Eddie ended in divorce.
Despite their brief connection, Mel B got pregnant and declared Eddie as the father of the baby. However, the award-winning comedian originally refused Mel B's claim. Angel Iris Murphy Brown was born on April 3, 2007, when Eddie turned 46. The father and the daughter shared their birthday. Angel is now 15 years old and she is from Santa Monica, California.
Eddie apparently didn't spend much time with his daughter Angel initially. But as time went on, he became more engaged, and they became close. Eddie Murphy appreciates his role as a co-parent and they get along well with their teenage daughter. Earlier, in 2018, Angel lived with her dad, Eddie Murphy, in Los Angeles while her mom recovers from emergency surgery for two broken ribs in England. This made the father-daughter even closer.
Eddie Murphy and Mel B's relationship
Murphy had a relationship with Brown for nine months and soon it ended in 2006. Eddie was married to Nicole Mitchell in 1993 and they got divorced in 2006. And between 2006 and 2007, it is when he began dating Spice Girls member, Mel B.
After divorcing his ex-wife Nicole Mitchell, Eddie Murphy first met Mel B in 2006 at a party in Beverly Hills. In her 2018 memoirs, she said that she fell in love with him and it was love at first sight. They had a child together named Angel. Angel has been the subject of public gossip and wild speculations since her birth, as both of her parents were famous.
Murphy claimed that Mel tricked him into getting her pregnant as he wanted to break off his relationship with her. Mel B so went for the DNA test of the baby to find who its father was. The DNA test proved that Murphy was Angel's father. Murphy has ten children with five partners, including Angel Iris; Mel has three daughters, among them Angel.
Eddie Murphy's children
With his first girlfriend, Paulette McNeely, Eddie Murphy had his first child, Eric Murphy, in 1998. Eddie Murphy had five children while he was married to Nicole. These are Bella, Zola, Myles, Shayne, and Bria. Eddie began dating Tamara Hood again, and she gave birth to Christian, his son.
With Paige Butcher, he had a son named, Izzy Oona Murphy and Max Charles Murphy. If Eddie Murphy's statement requesting a DNA test is an indication, he was a distant father and appeared uninterested in the child Angel in the beginning. Eddie Murphy and his daughter Angel are currently in a wonderful relationship.
Child support agreement
Brown reported a change in her personal salary, and the parents reportedly agreed to a new child support agreement, according to court documents. Murphy is described in the document as an 'extraordinarily high earner,' thus the extra $10,000. Murphy's current paternity payment to Mel B has been increased by the court from $25,000 to $35,000. The extra $10,000 will go toward Murphy's 15-year-old daughter's maintenance. Child support is required to be paid on the first day of every month and must be paid via wire transfer.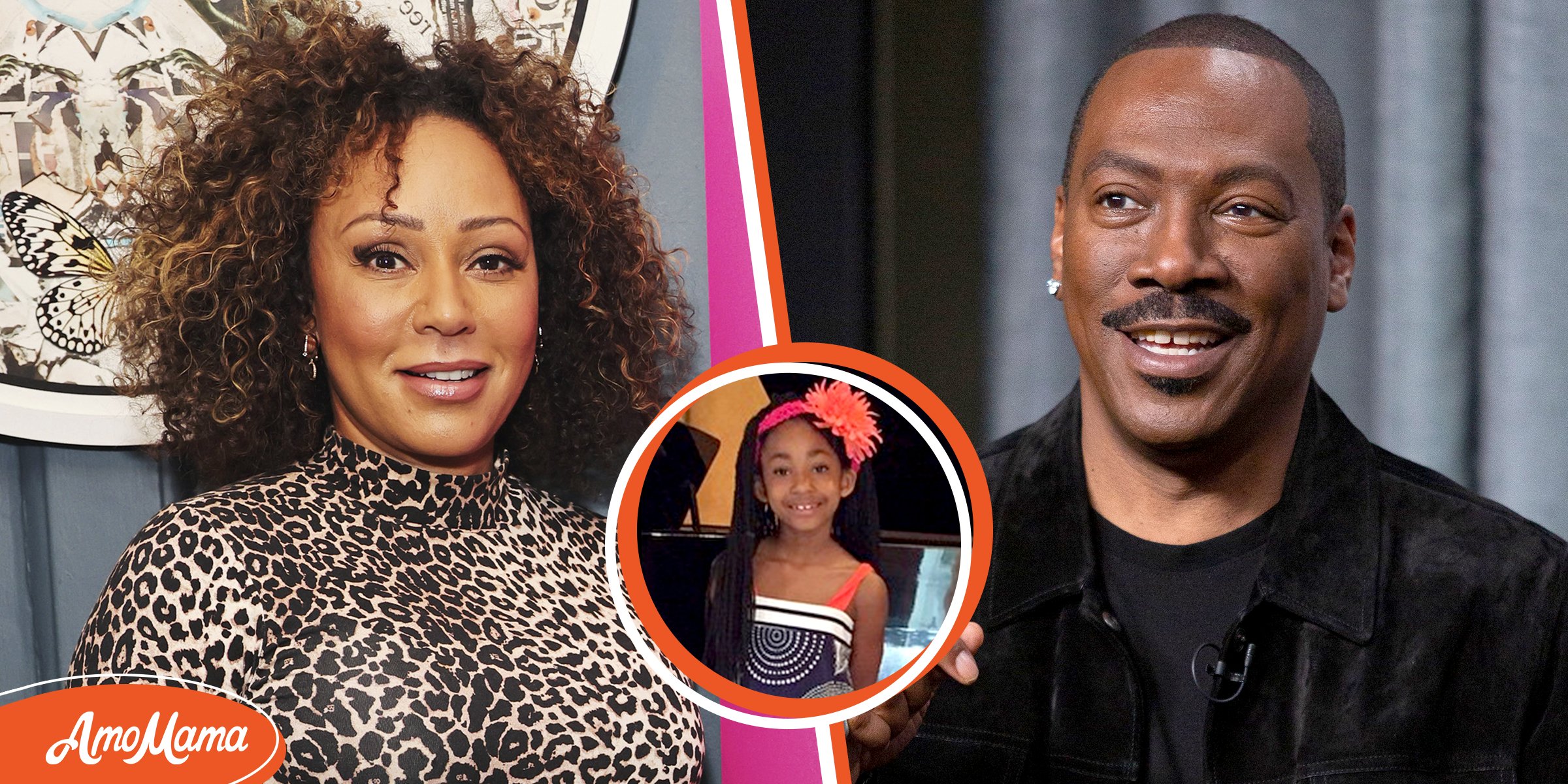 However, the petition does specify that Brown is responsible for any 'add-on' charges, such as those for extracurricular activities, healthcare, or educational costs. Mel B Brown originally submitted the paperwork asking for more financial aid.
KEEP READING,